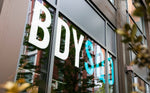 Relax, Relate and Release with the crew from Body SQD
Relax, relate and release! Josh Crosby and the Body SQD team are taking self care to the next level and incorporating infrared saunas in an innovative way.
Featuring the Golden Designs 8000 series near zero emf infrared sauna this innovative program combines the therapeutic benefits of an infrared sauna with stretching and self care into a fantastic whole body experience.