RELAX AND REJUVENATE
Live a Healthier Life Style
Enjoy the wide range of health benefits of an Infrared Sauna
LIMITED UNITS AVAILABLE
Gift of Giving - Christmas Special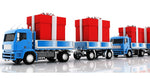 Holiday Shipping!
We look forward to celebrating the season with you!

Infrared saunas have been very popular this year and we're anticipating certain models will sell out on our website.
Please allow extra time when placing your infrared sauna orders for longer than
expected transit and delivery times.
Thanks for shopping with us and for including us in your holidays!
the ultimate sauna experience with new traditional steam saunas
2023 NEW LINE OF TRADITIONAL STEAMS SAUNAS
Dynamic 3 Person Vila
REN AND SCOTT'S FOREVER HOME
Not every home needs a sauna, of course, but Ren and Scott are all about healthy living and really wanted to incorporate one into their master bath. We found an option that fit the space size-wise and then customized the color so it blends in and doesn't overpower the other amazing new features, like the double walk-in shower, freestanding tub, and double vanity. Have you seen a more zen bathroom!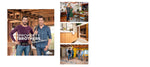 YOGA, FAMILY, WHEELCHAIR
Catalonia Edition
Dynamic Sauna is proud to offer the Catalonia 8 person Ultra Low EMF FAR infrared sauna with extra wide glass door for wheelchair accessible. Custom removeable seats that converts the sauna to a hot yoga/stretching studio for up two adults. Ease joint pain and stiffness, strengthen the cardiovascular system, relieve muscle pain and increase flexibility with the Catalonia, large enough to fit a family sauna session.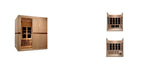 EMF in our daily lives
EMF IN YOUR HOME
EMF IN PRODUCTS WE USE EVERYDAY
What is EMF?
Electric and magnetic fields are present wherever electricity flows – around appliances and power lines, and in offices, schools and homes. 

Golden Designs Inc (NA)
3550 Jurupa Street Building B
Ontario, California 91761
Mon - Thurs, 9am - 5pm
Friday, 9am - 3pm
Sat - Sun, Closed
Get directions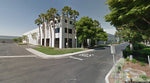 Golden Designs Inc (NA)
3550 Jurupa Street Building B
Ontario, California 91761
Mon - Thurs, 9am - 5pm
Friday, 9am - 3pm
Sat - Sun, Closed
Get directions